New technology and the new way of living this brings is now much more consolidated among us than we can imagine, and the unusual circumstances of the pandemic that we are still experiencing have highlighted this with a change in our habits, showing how society is able to shop online, or how we contact each other via videoconference, regardless of people's age or condition.
In this unstoppable trend, home automation, along with well-established and completely effective technology are no longer the eccentricity they once were when they were first introduced and now burst into any humble or ambitious project by their own right with the aim of improving our lives, making them easier and creating more environmentally-friendly habits.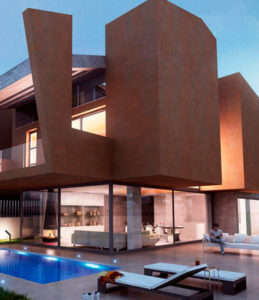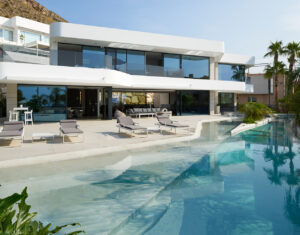 A solution for a residential infill construction in Alaquas near Valencia with an innovative constructive system, metallic structure and a sandwich-type roof. The challenge entailed making the most of a narrow and deep urban plot between adjoining buildings to achieve a residential building with a modern concept, plenty of light, swimming pool and large outdoor area… 
The home automation systems with climate control (through Airzone) and the alarm were naturally an essential part of the project.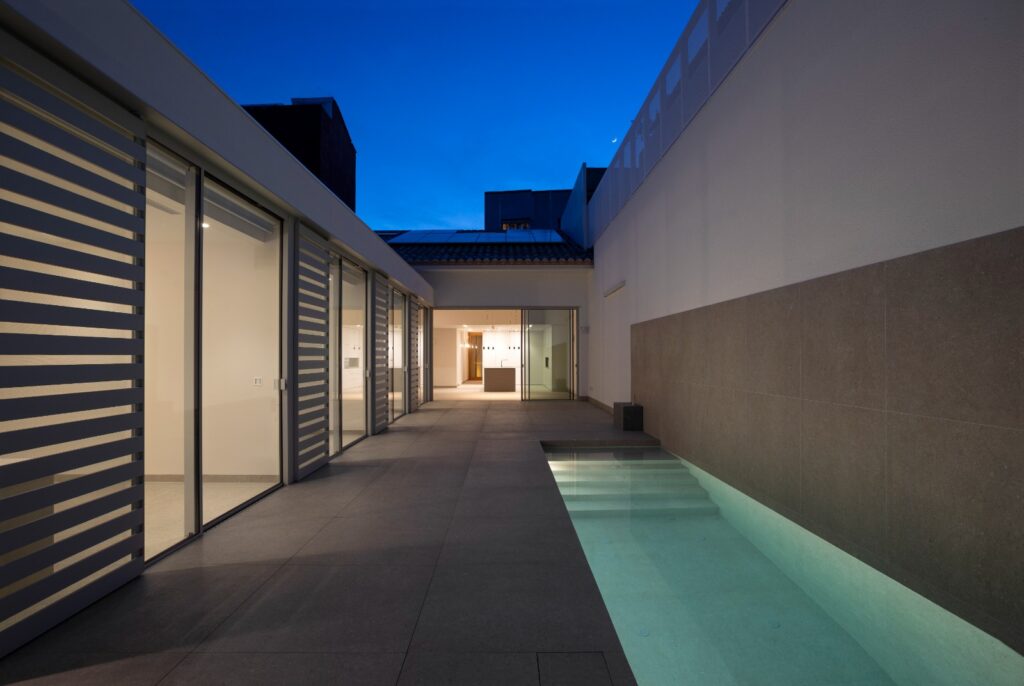 In 2019, we carried out complete integration in a single-family home in Finestrat (Alicante). The lighting adjusts to perfection due to the adopted protocol DALI (Digital Addressable Lighting Interface), and its complete integration with KNX. The integration of all rollables (screens, shades and decorative roller blinds) was also carried out, in addition to the integration of climate control and heating, control of garage doors, technical alarms, and control of the state of doors and windows, flood sensors with automatic water shutoff system, smoke and fire detectors…   
Irrigation is controlled through the use of a weather station, and control of entrances via biometric readers (fingerprints)… 
All this is managed via any mobile device, or from any of the 9 touch panels installed throughout the house.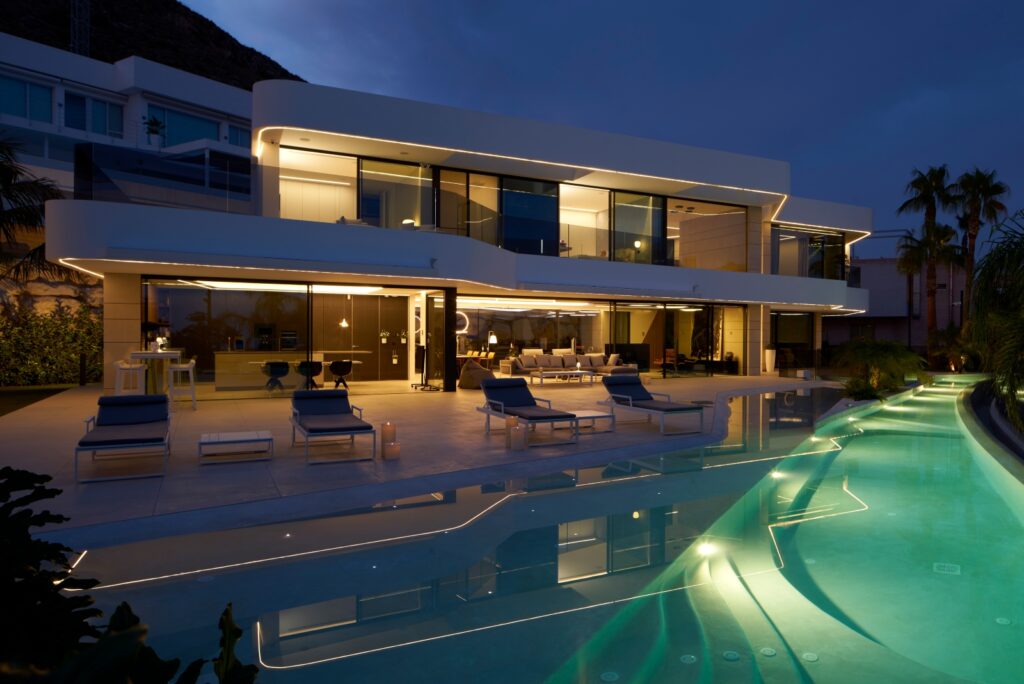 In this single-family house in La Nucía (Alicante), completed in 2014, the installation offers maximum control in which 1-10V regulation equipment is used for the control and adjustment of lighting, and gateways between the DMX system and KNX home automation by GIRA for the interior and the exterior…
Also subject to our command is the control of blinds, screens and shades; garage doors and entry control via biometric readers; camera views via touchscreen and app in smartphones and tablets; heating control by subfloor heating and air conditioning via the VRF system; weather station; smoke alarms; flood sensors with automatic water shutoff system via electrovalves, control of open windows via sensors; creation of scenes and sequences; air renewal control for the quality of indoor air, which is obligatory in accordance with the current technical building code (CTE), as well as complete integration of the video door-entry system. An integral intervention that was only possible due to our strong involvement in applying the latest home automation systems